Prof. Jianbin Zhou
Nanjing Forestry University of Material Science and Engineering College
Brief Introduction

The research field is the teaching, research and industrialization of biomass pyrolysis (energy) and carbon materials. He has presided over and participated in the introduction of the national "948", the National Science and Technology 863 Program, the 973 Program, the National Support Program, the National Natural Science Foundation of China, There are 30 national demonstration projects and provincial and ministerial-level scientific and technological research projects, more than 50 enterprise cooperation achievements transformation projects, and more than 30 masters, doctors, and postgraduates.
He has published more than 100 academic papers, edited and published 5 monographs and textbooks, and compiled 5 undergraduate and graduate textbooks. It has applied for and obtained more than 30 national invention patents and 12 provincial and ministerial appraisal results.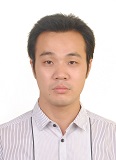 Assoc. Prof. Maiyong Zhu
Jiangsu University, China
Research Area:
· Electrochemical Supercapacitors
· Conducting Polymer
· Magnetic Nanocomposite
· Environmental treatment
Abstract:

Dr Maiyong Zhu obtained his PhD degree from Yangzhou University (China) in 2011. He was directly appointed as an assistant professor in 2012 at the School of Materials Science & Engineering, Jiangsu University (China) and started his independent research career. In 2015, he was prompted to be an associate professor. During 2020~2021, he carried out research at research work as a visiting professor under the support of CSC scholarship in Kyoto University (Japan). His research interest covers magnetic nanocatalysts, environmental treatment, metal organic frameworks and their derivatives as electrode for supercapacitors.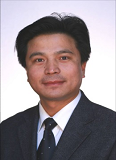 Prof. Weimin Yang
Beijing University of Chemical Technology
Research area:
· Polymer material forming
· High efficiency and precision injection molding of polymer materials
· Blending and composite modification of polymer materials