History
第二届清洁能源与新材料国际学术会议(ICCEAM2021)
The 2nd International Conference on Clean Energy and Advanced Material
●时间:2021年8月27日 ●地点:中国-青岛(因疫情改为线上会议) ●主办单位:AEIC学术交流中心
Considering the current COVID-19 pandemic situation, ICCEAM 2021 will be held on-line conference.The primary goal of the conference is to promote research and developmental activities in chemical, advanced material and clean energy and another goal is to promote scientific information interchange between researchers, developers, engineers, students, and practitioners working all around the world.

Online Conference:
Conference of famous experts, academic leaders will be invited to attend the meeting and give a report, to engage in clean energy, new materials science research, development and industrialization of experts, scholars, professors, scientific and technical workers, entrepreneurs, and other relevant personnel to set up a communication and sharing the latest research results, achieve the goal of mutual promotion and common improve.
Name change notice
To further optimize the theme, from 2022, ICCEAM officially changed its name to ICAMCE.
ICCEAM 2021丨Online Conference Review
▶"Group Photo" Session◀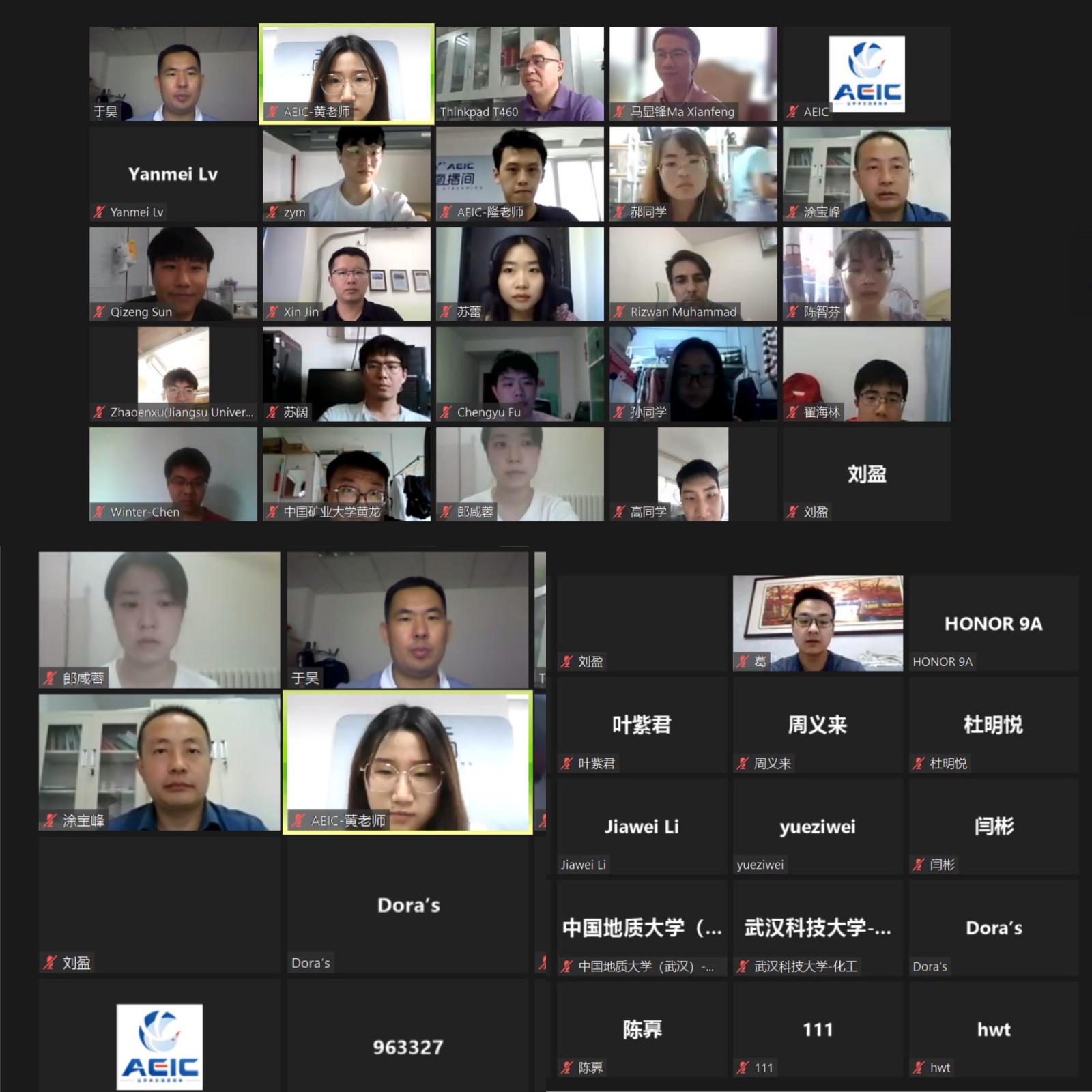 d
会议以加强学术交流,展现清洁能源和新材料等领域为目的,在疫情的特殊背景下,邀请了行业知名专家学者就本领域的最新研究成果和进展进行了深入的交流探讨。出席本次会议的嘉宾南京林业大学周建斌教授、中山大学中法核工程与技术学院马显锋副院长、新疆大学哈丽丹·买买提教授、山东科技大学涂宝峰教授、于昊教授以及众多知名院校老师等。
会议现场气氛热烈,专家学者齐聚一堂。现场回顾:
In order to strengthen academic exchanges and showcase clean energy and new materials, the conference invited well-known experts and scholars to have in-depth discussions on the latest research results and progress in this field against the special background of the epidemic.
Distinguished guests at the conference include Prof. Jianbin Zhou of Nanjing Forestry University, Prof. Xianfeng Ma, Deputy Dean of Sino-French Nuclear Engineering and Technology College of Sun Yat-sen University, Prof. Halidan Maimati of Xinjiang University, Prof. Baofeng Tu and Prof. Hao Yu of Shandong University of Science and Technology, and many teachers from well-known universities.
Prof. Jianbin Zhou's (Nanjing Forestry University) Opening Speech
周建斌教书(南京林业大学)开幕式致辞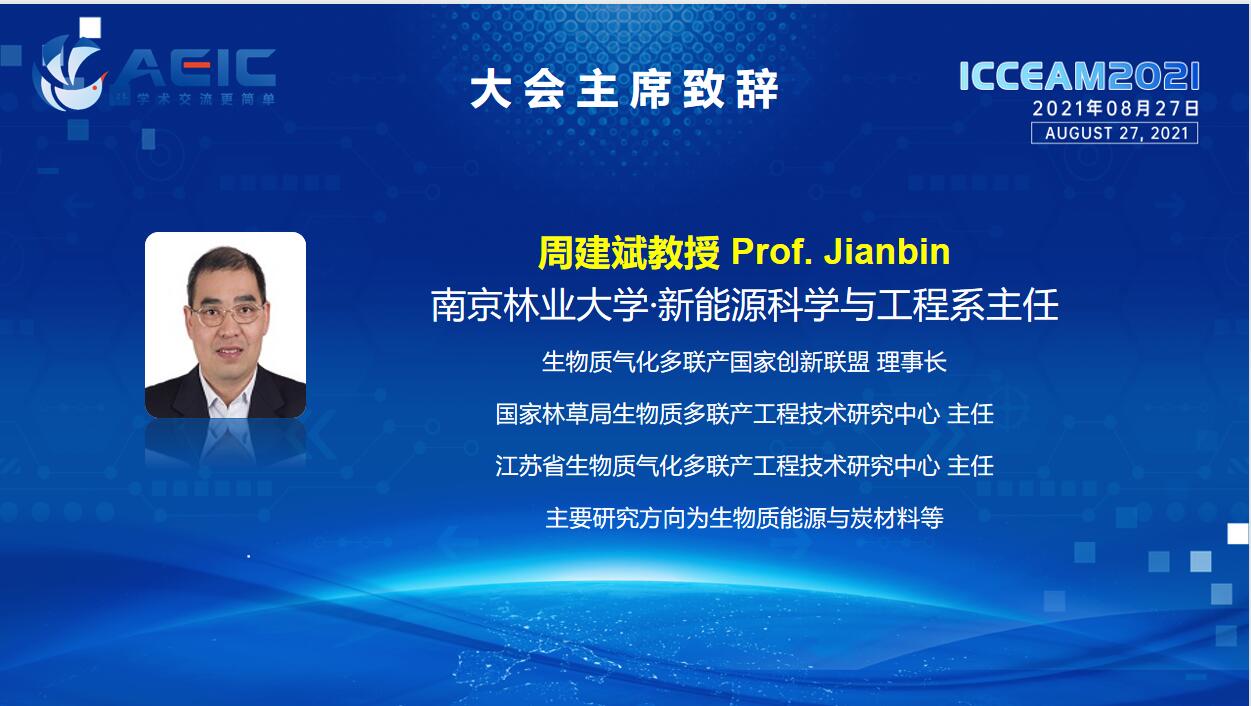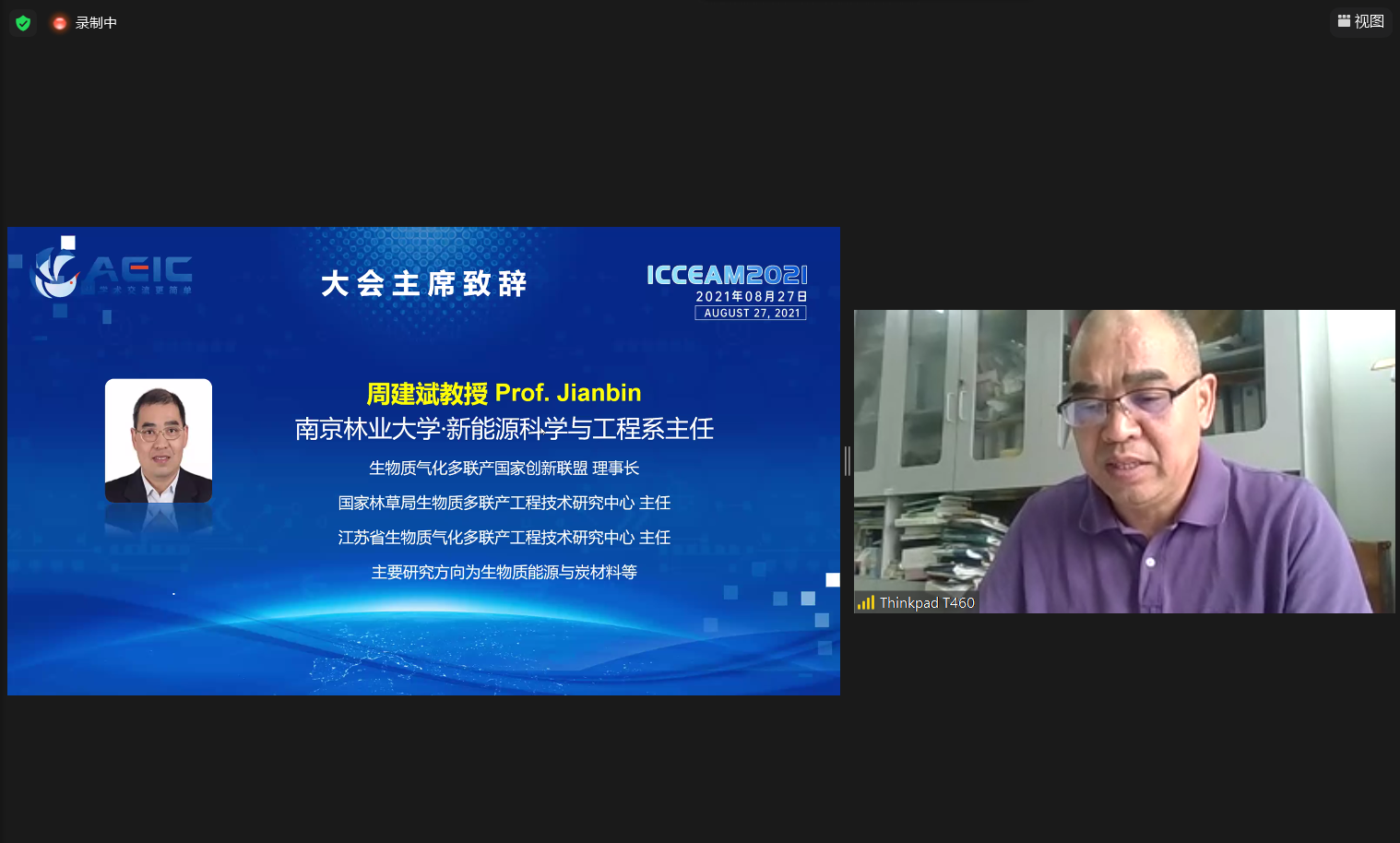 Prof. Xianfeng Ma, Deputy Dean of Sino-French Nuclear Engineering and Technology College of Sun Yat-sen University
Title:R&D of Advanced Materials for Enhanced Safety of Nuclear Energy
演讲报告: 高安全核能先进材料研发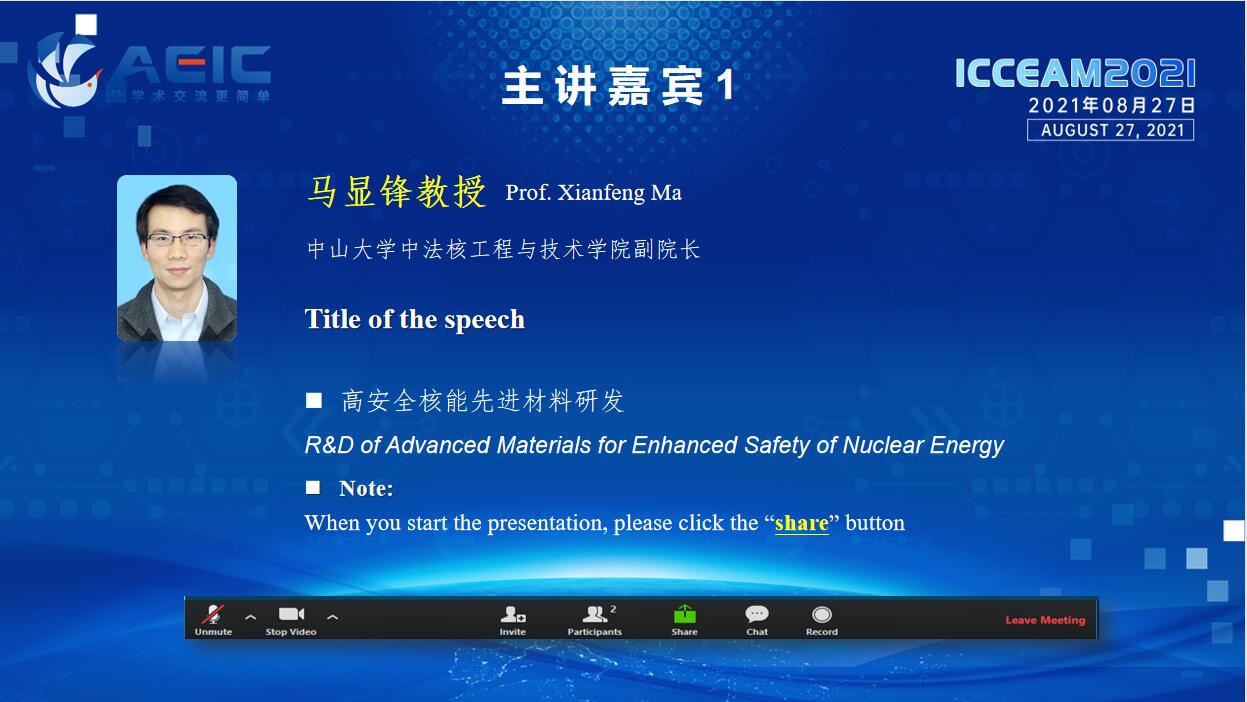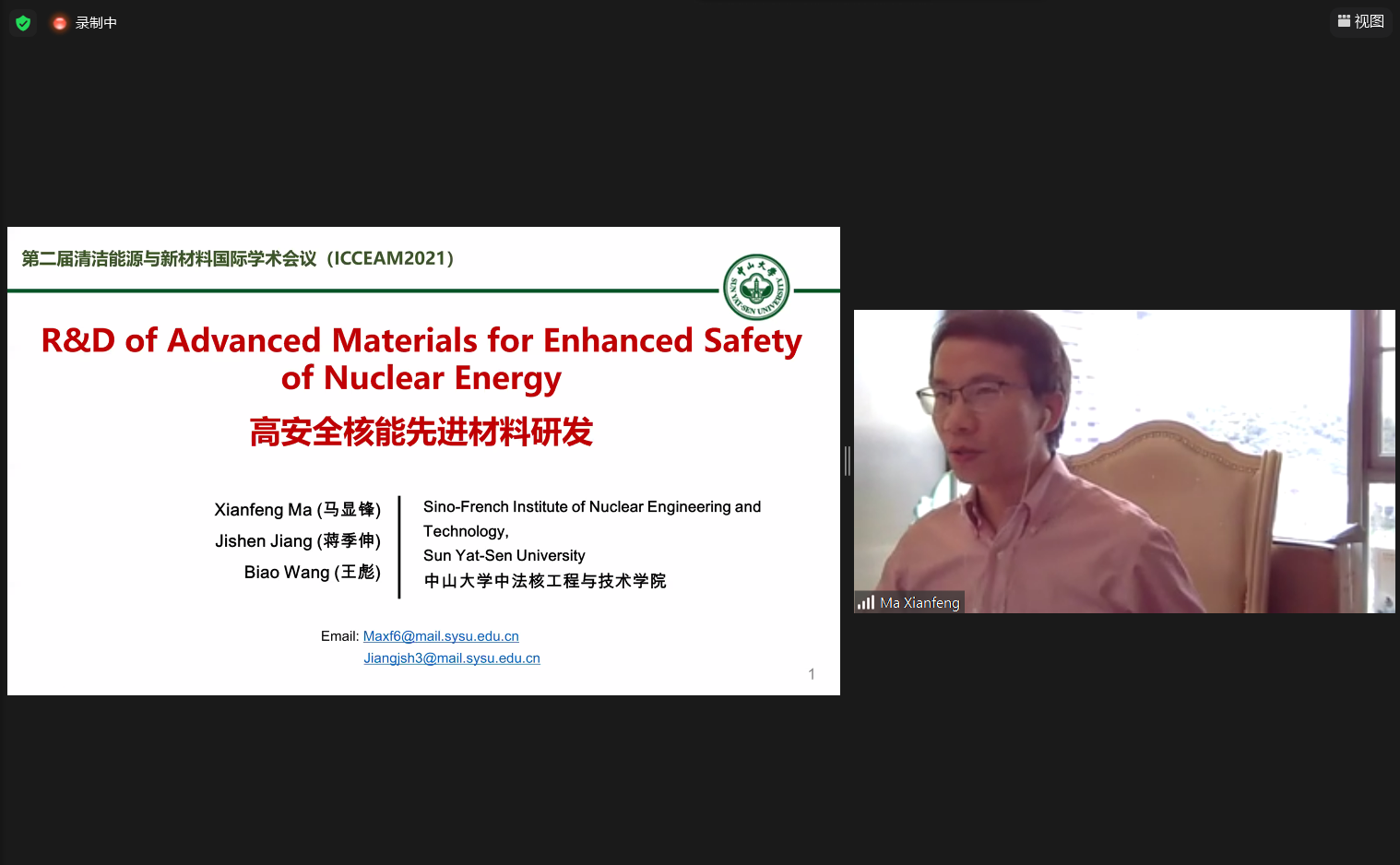 Prof. Halidan Maimati, Xinjiang University
Title:Preparation of multi-dimensional coal-based carbon nanomaterials and their application in the field of photocatalysis
演讲报告:多维度煤基碳纳米材料的制备及其在光催化领域的应用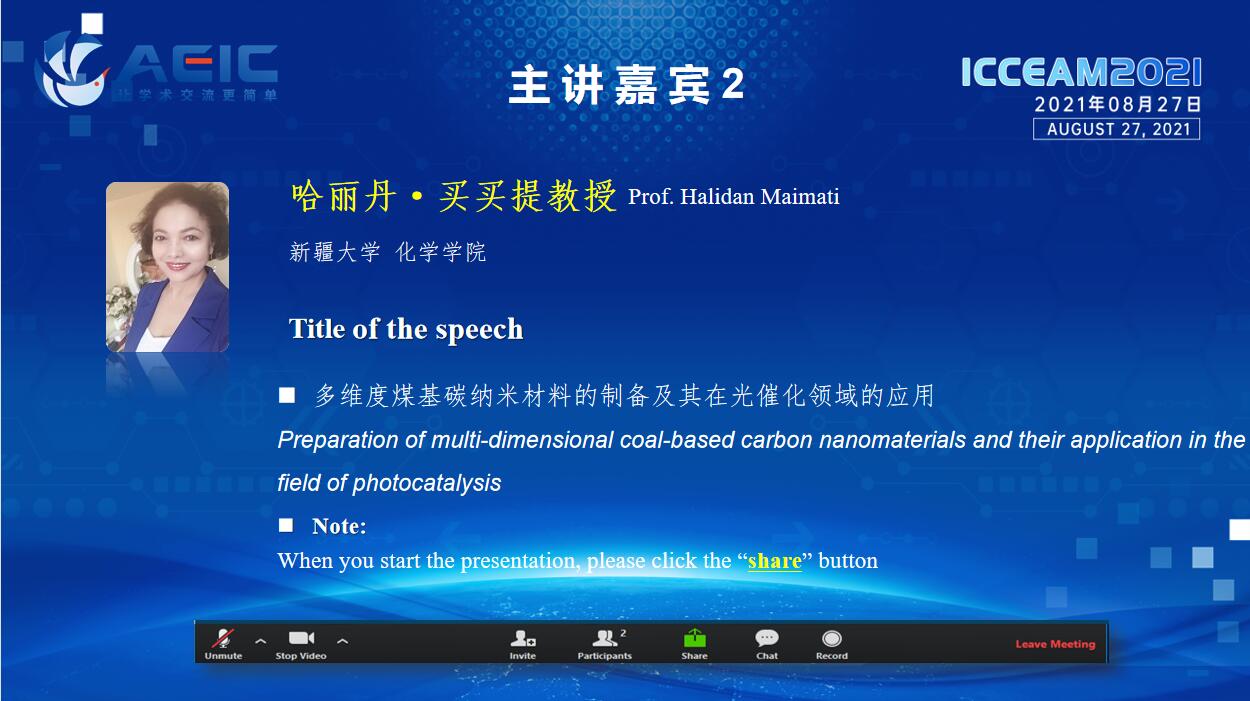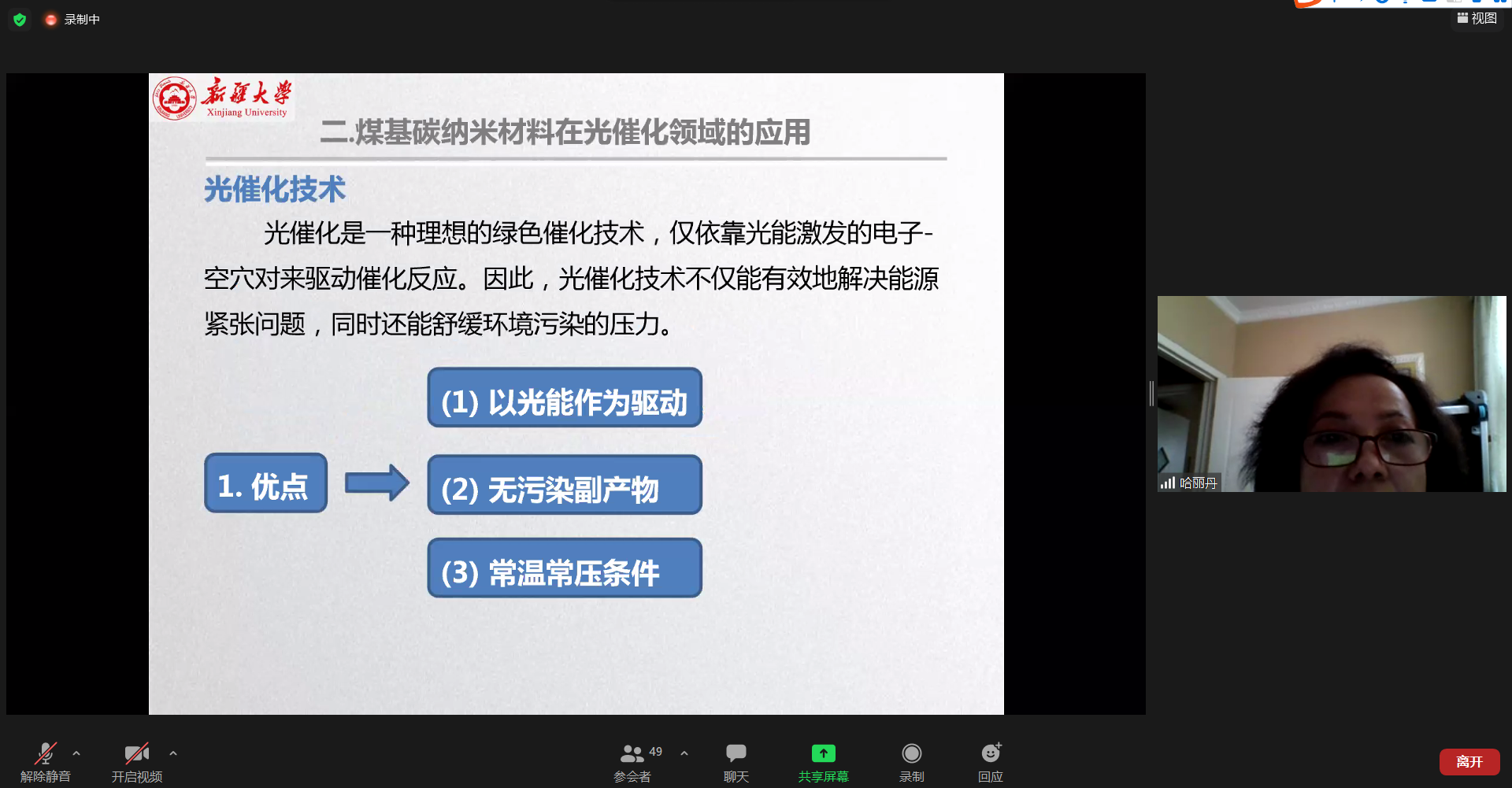 南京林业大学-周建斌教授
Title: A Brief Analysis of Agriculture and Forestry Biomass Energy and Carbon Peak and Neutrality
演讲报告:农林生物质能源与双碳目标简析
Prof. Bafeng Tu, Shandong University of Science and Technology
Title: Solid Oxide Fuel Cell and Solid Oxide Electrolysis Cell
演讲报告:高温燃料电池及电解技术研究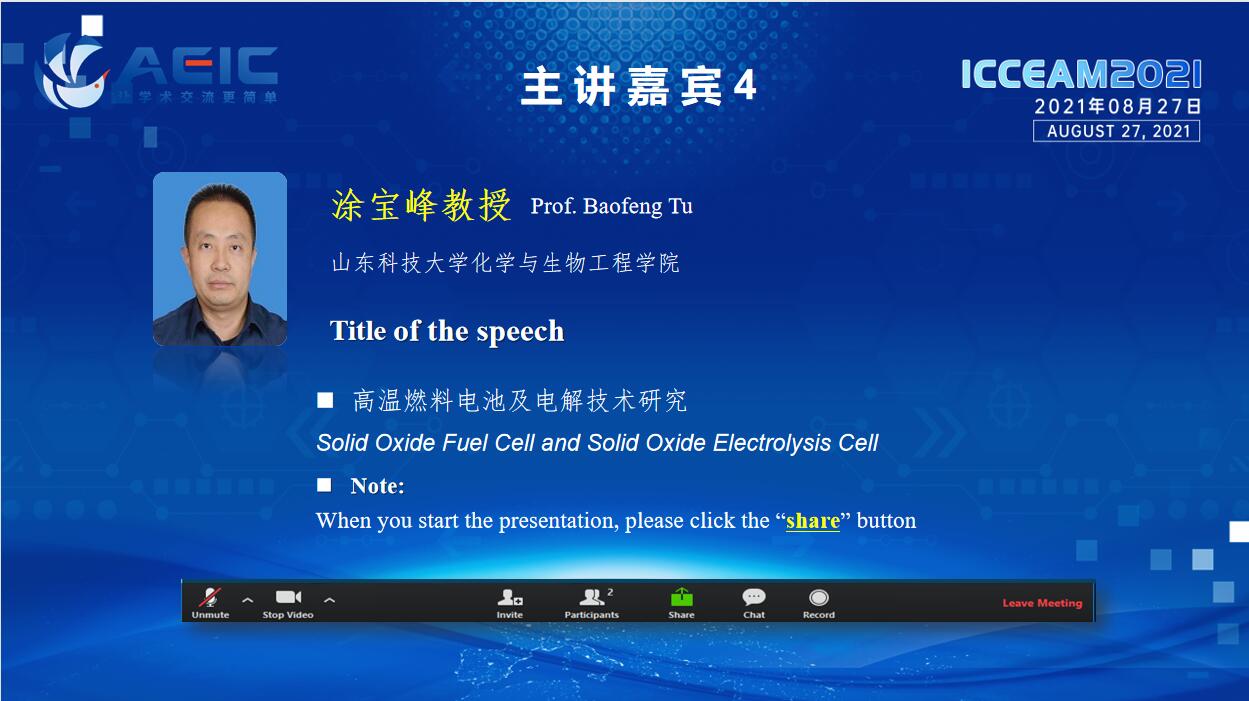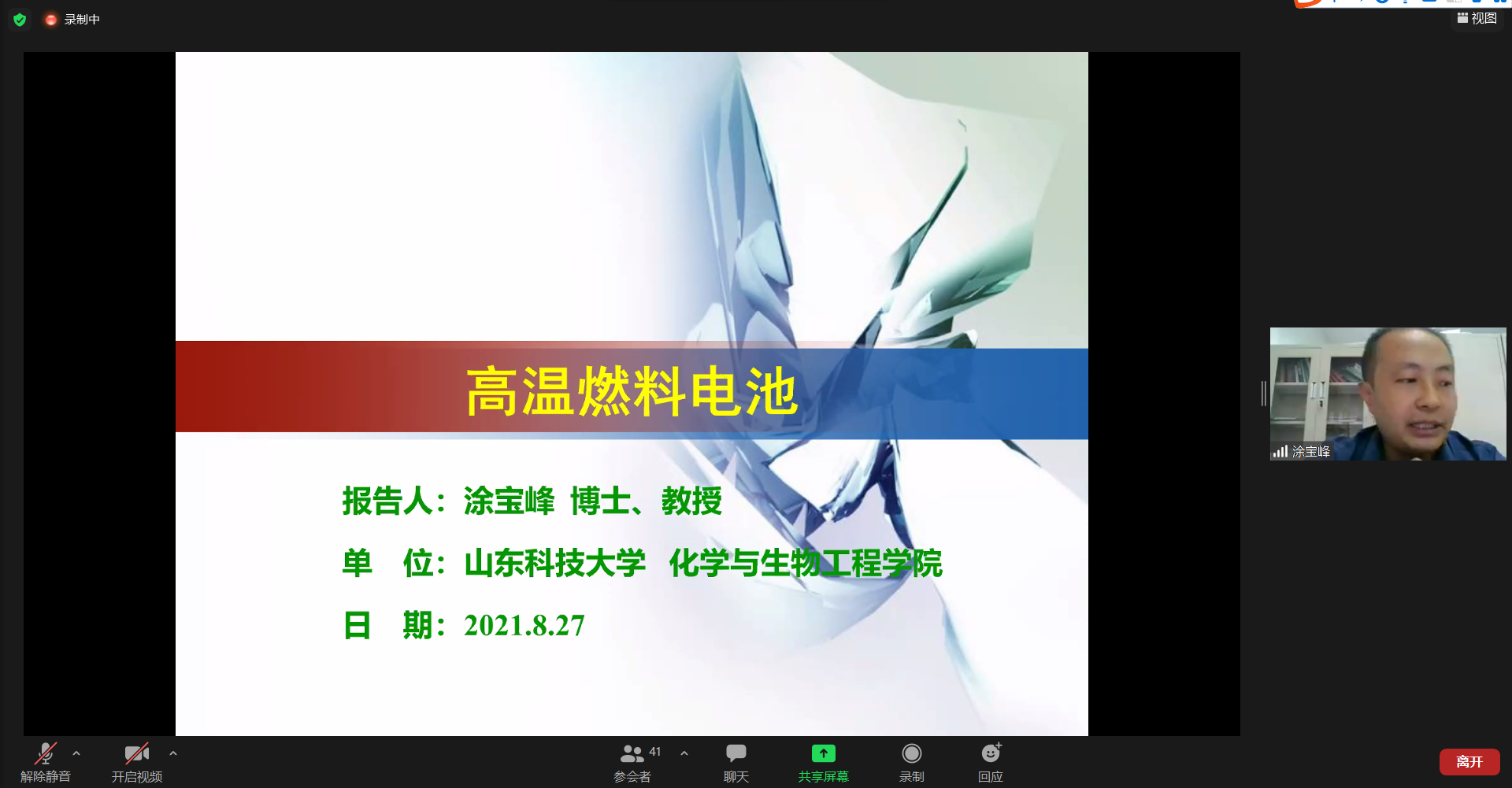 Prof. Hao Yu, Shandong University of Science and Technology
Title: Highly efficient solid hydrogen storage system of Na-Mg-B-H investigated
演讲报告:Na-Mg-B-H高效固体储氢体系的研究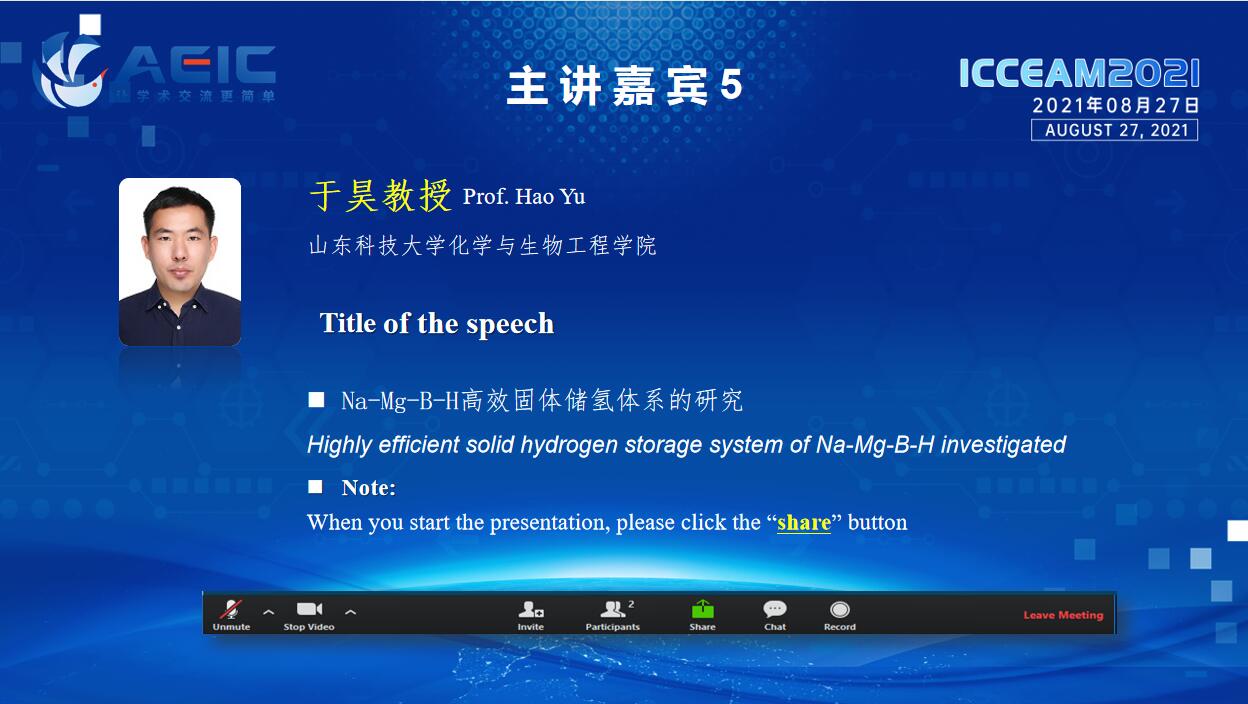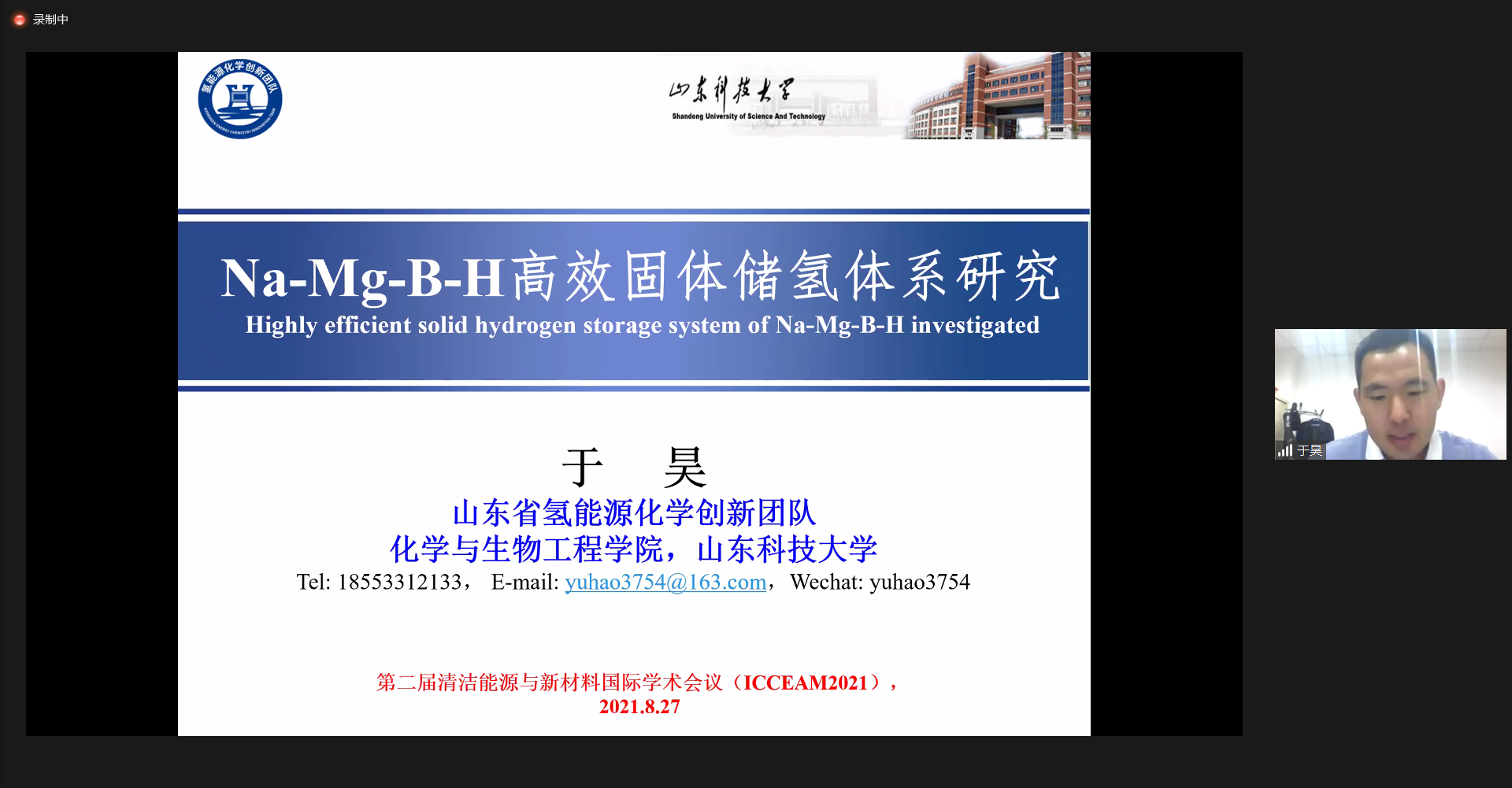 ▶口头报告环节/ Oral Report◀
金鑫 中国石油大学(华东)
Xin Jin, China University of Petroleum (East China)
Catalytic Conversion of Bio-Derived Platform Molecules to Valuable Hydroxyl Carboxylic Acids: Catalyst Design and Mechanistic Study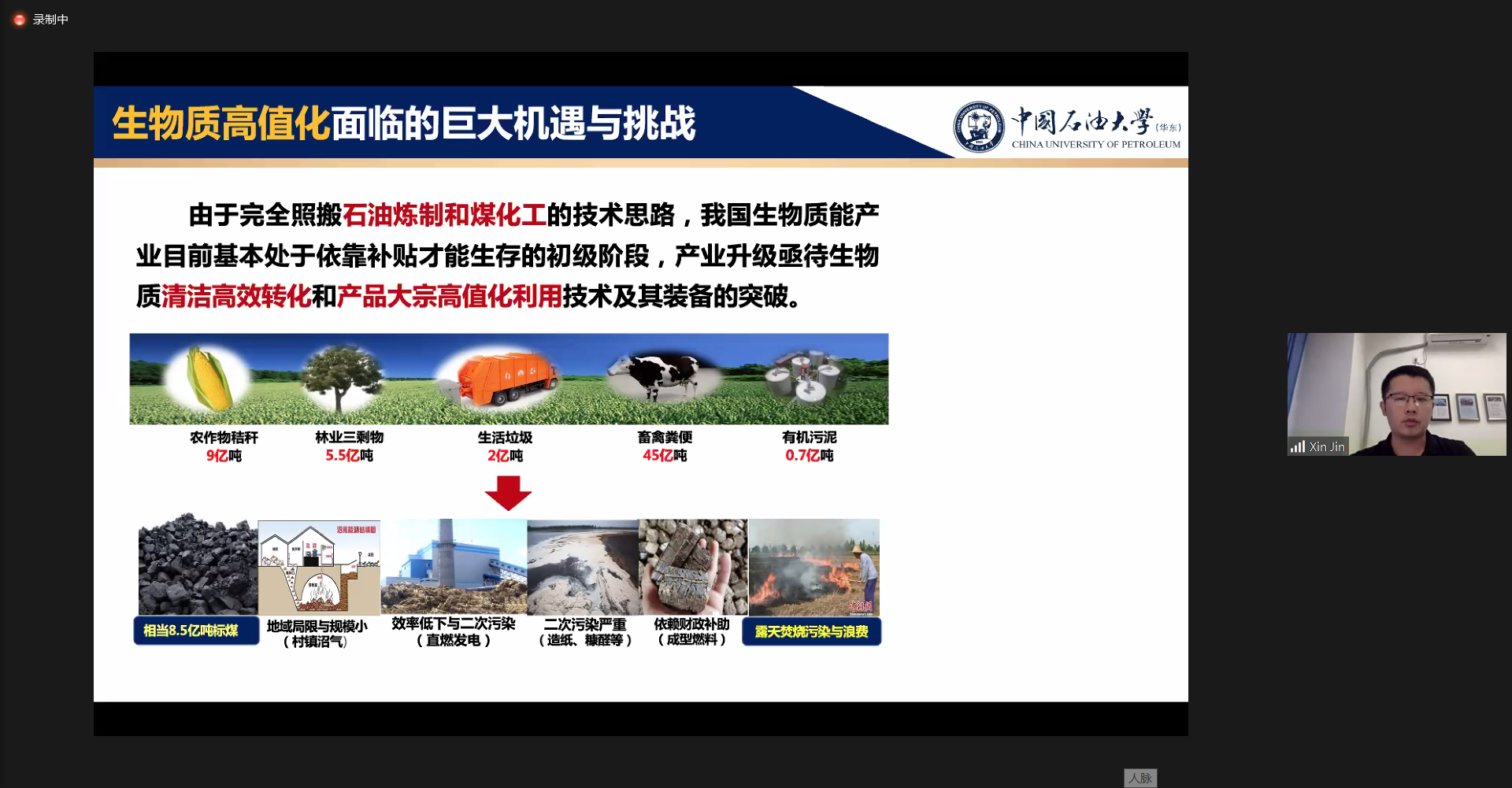 苏蕾 北京化工大学
Lei Su, Beijing University of Chemical Technology
Facile Synthesis of High-efficient ZnS Photocatalyst for Hydrogen Production from Water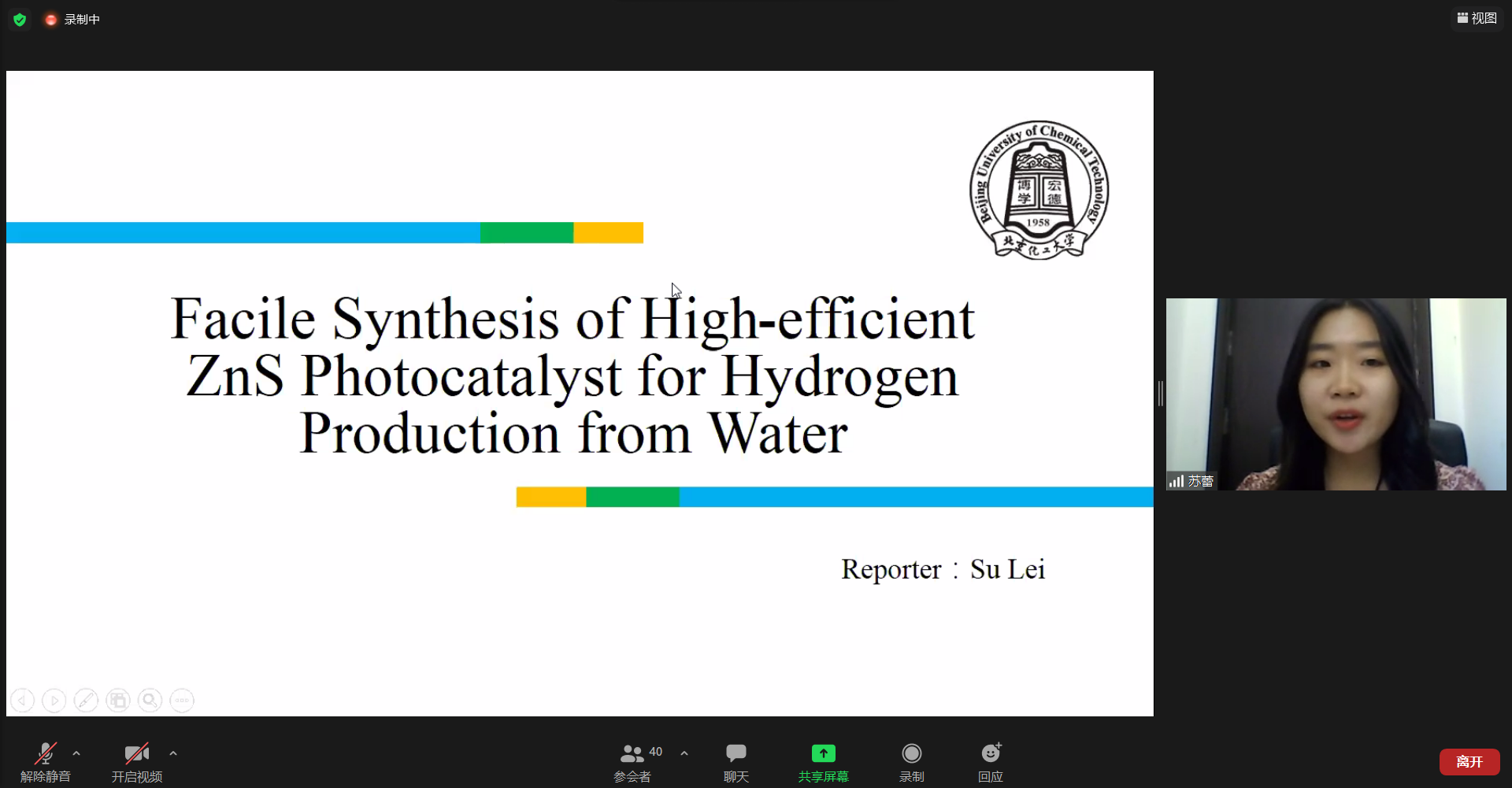 杜明悦 中山大学
Mingyue Du, Sun Yat-sen University
Three-point bending study on the microscopic fracture behavior of pre-oxidized Cr-coated Zr-4 alloys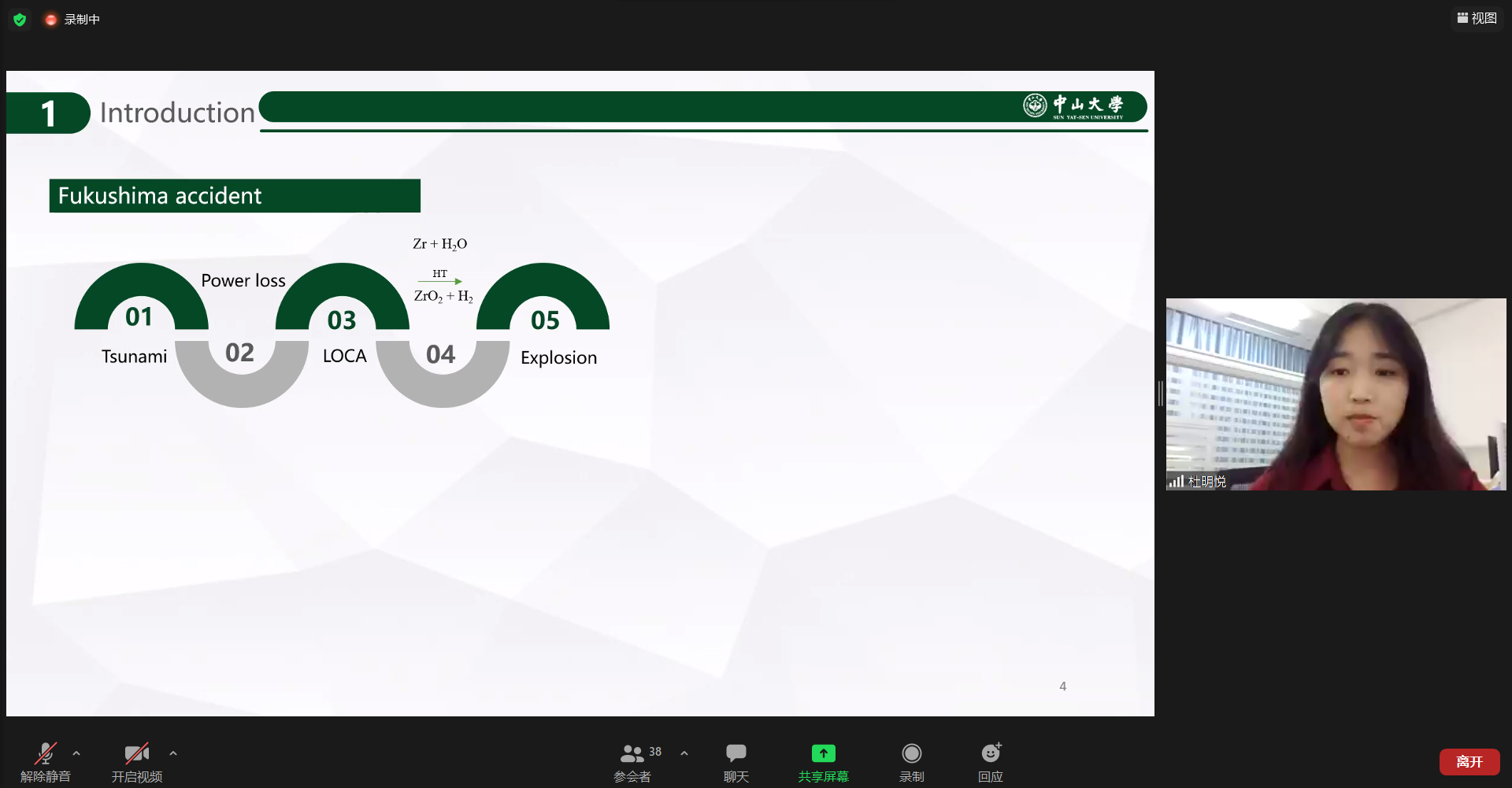 翟海林 中山大学
Hailin Zhai, Sun Yat-sen University
In-situ study on the plastic deformation mechanism of Al0.3CoCrFeNi high entropy alloys with different structure
黄龙 中国矿业大学
Long Huang, China University of Mining and Technology
Theories and applications of clean and efficient screening of solid waste resources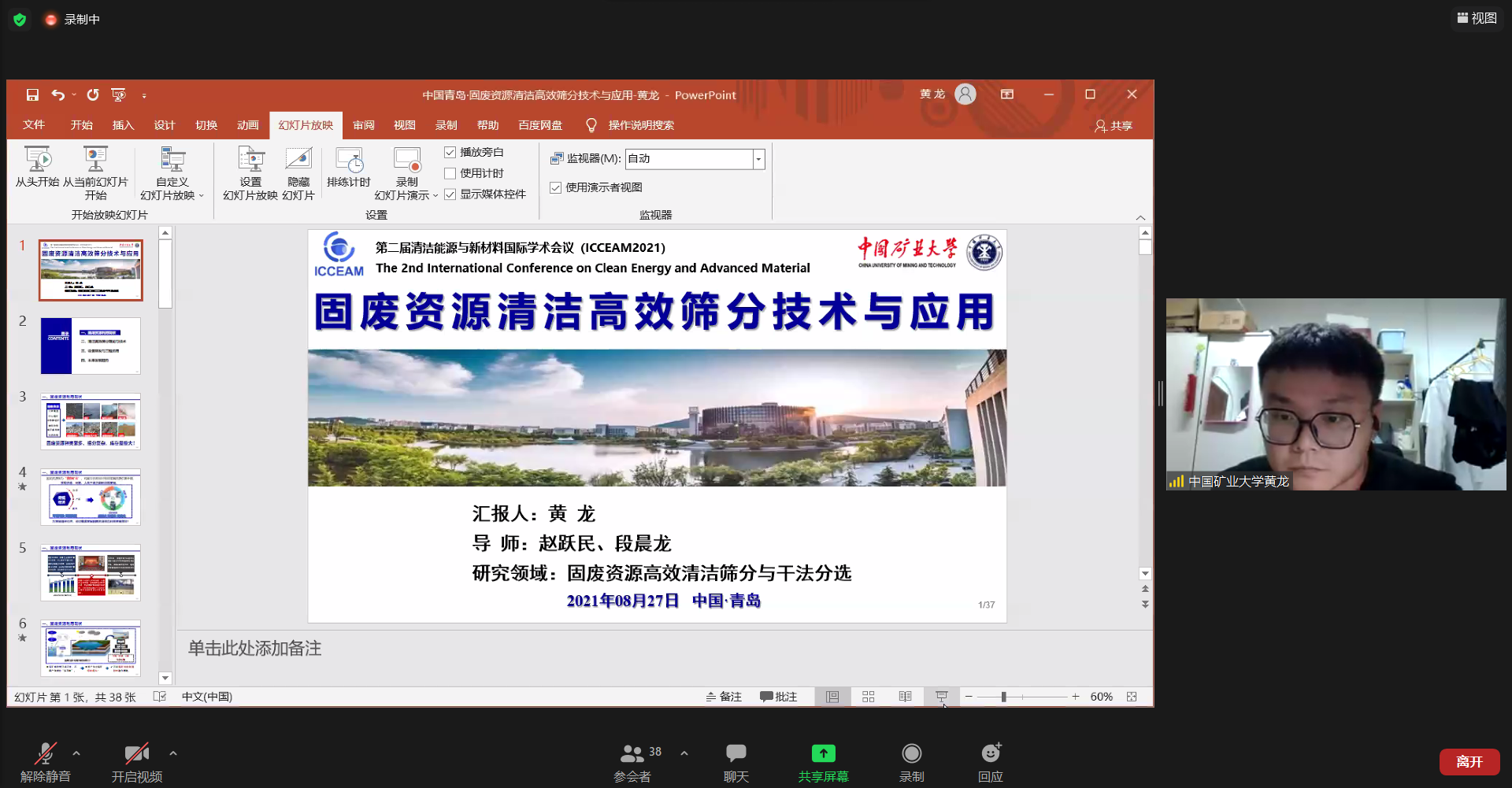 陈智芬 中南林业科技大学
Zhifen Chen, Central South University of Forestry and Technology
In-situ synthesis of biochar modified PbMoO4: An efficient visible light-driven photocatalyst for tetracycline removal